Holiday Food Baskets 2021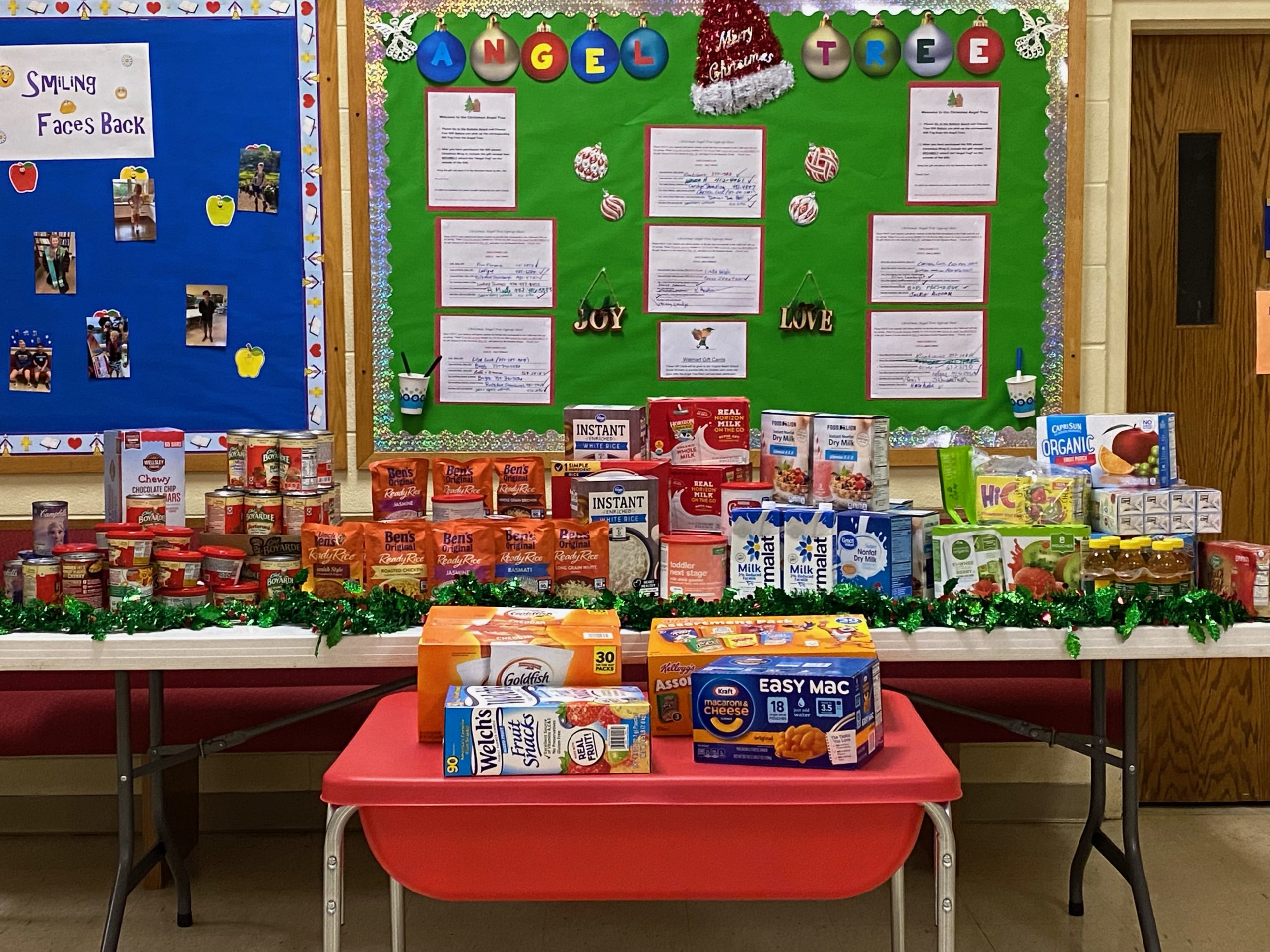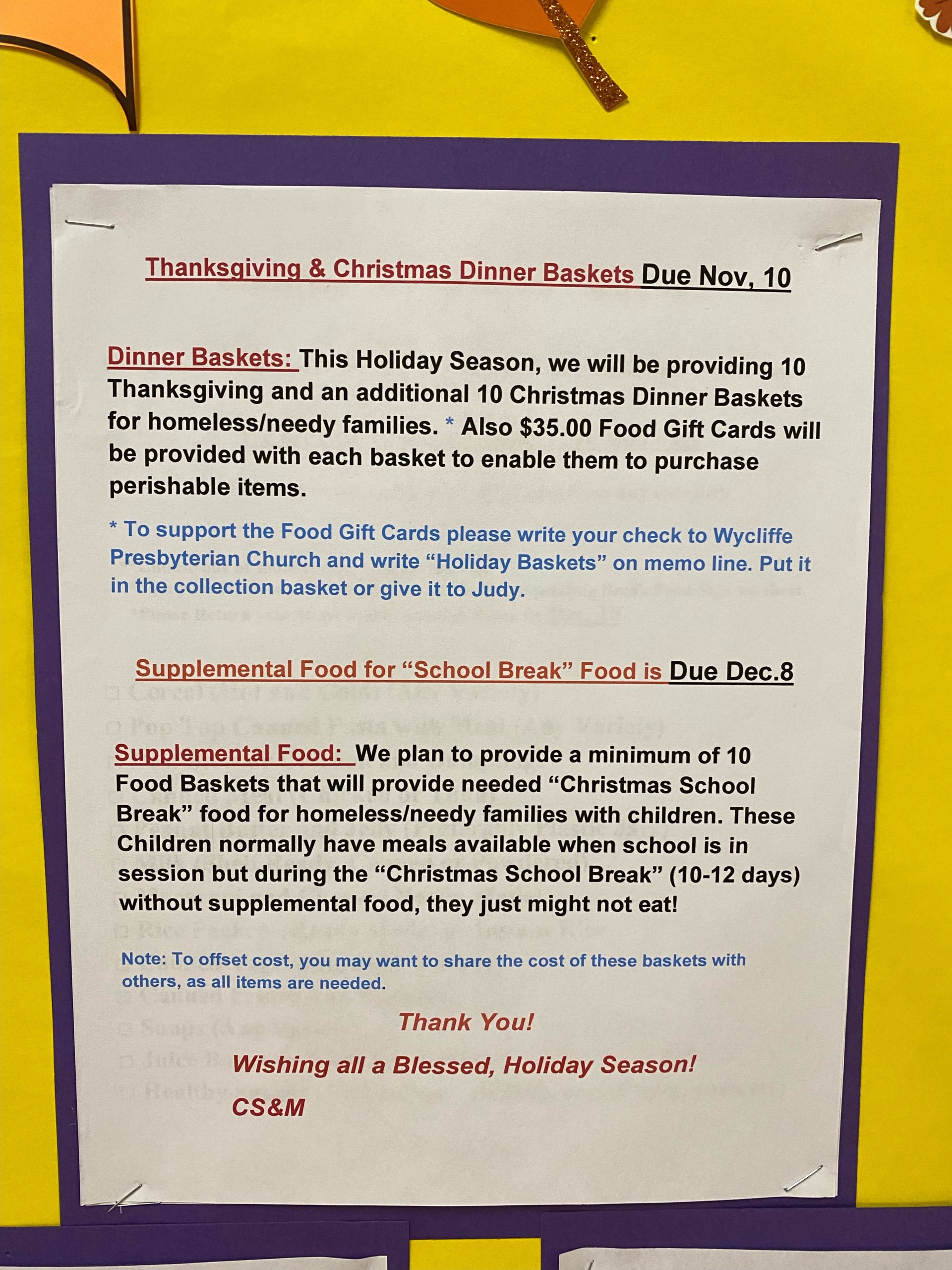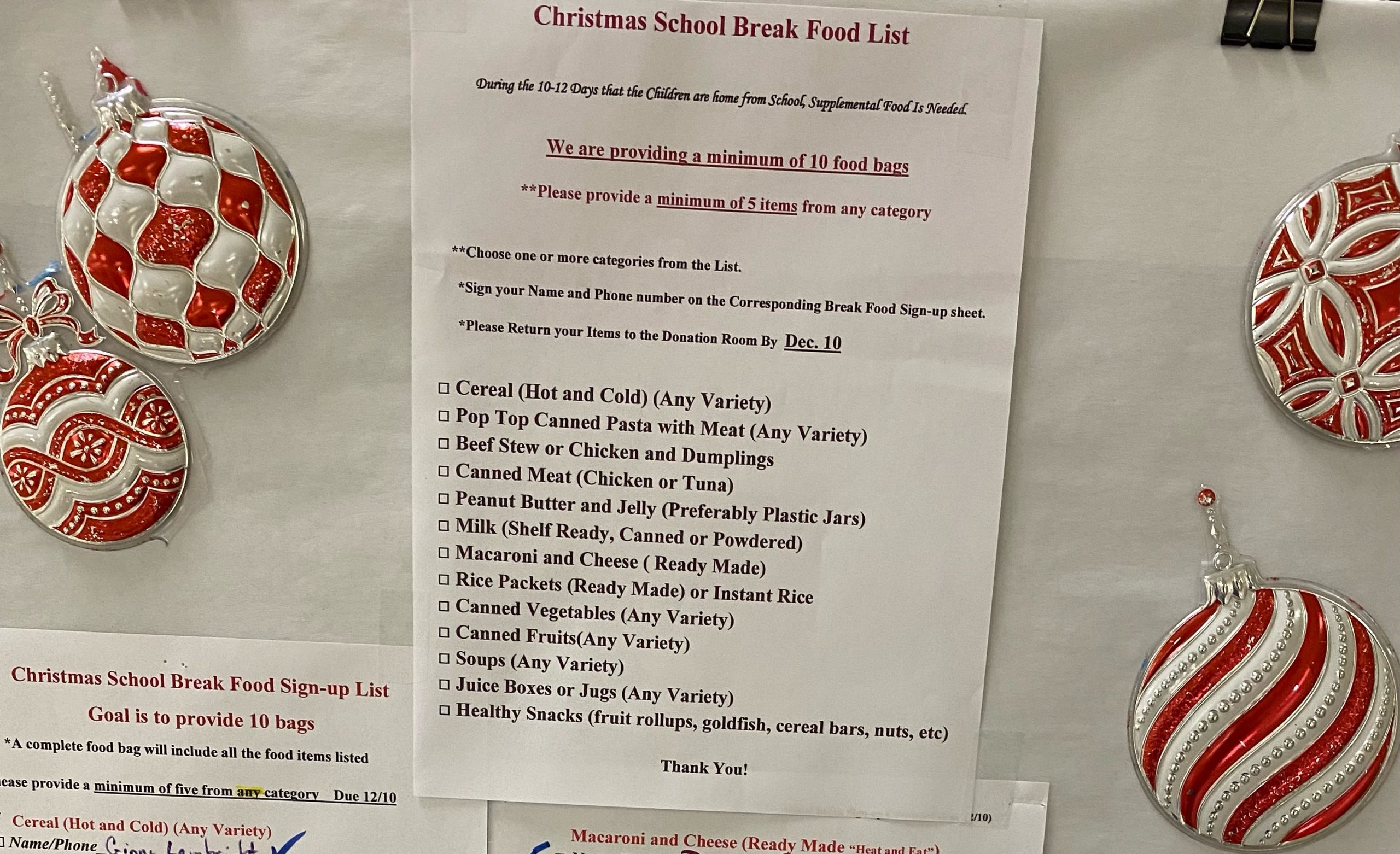 October 25, 2019
Operation Christmas Child
Please come by and pick up a shoebox, and a list with directions on what to put in your shoebox. Return the filled boxes by Sunday, November 10th, and know that you have provided a child in need a joyful Christmas and the reassurance of being loved.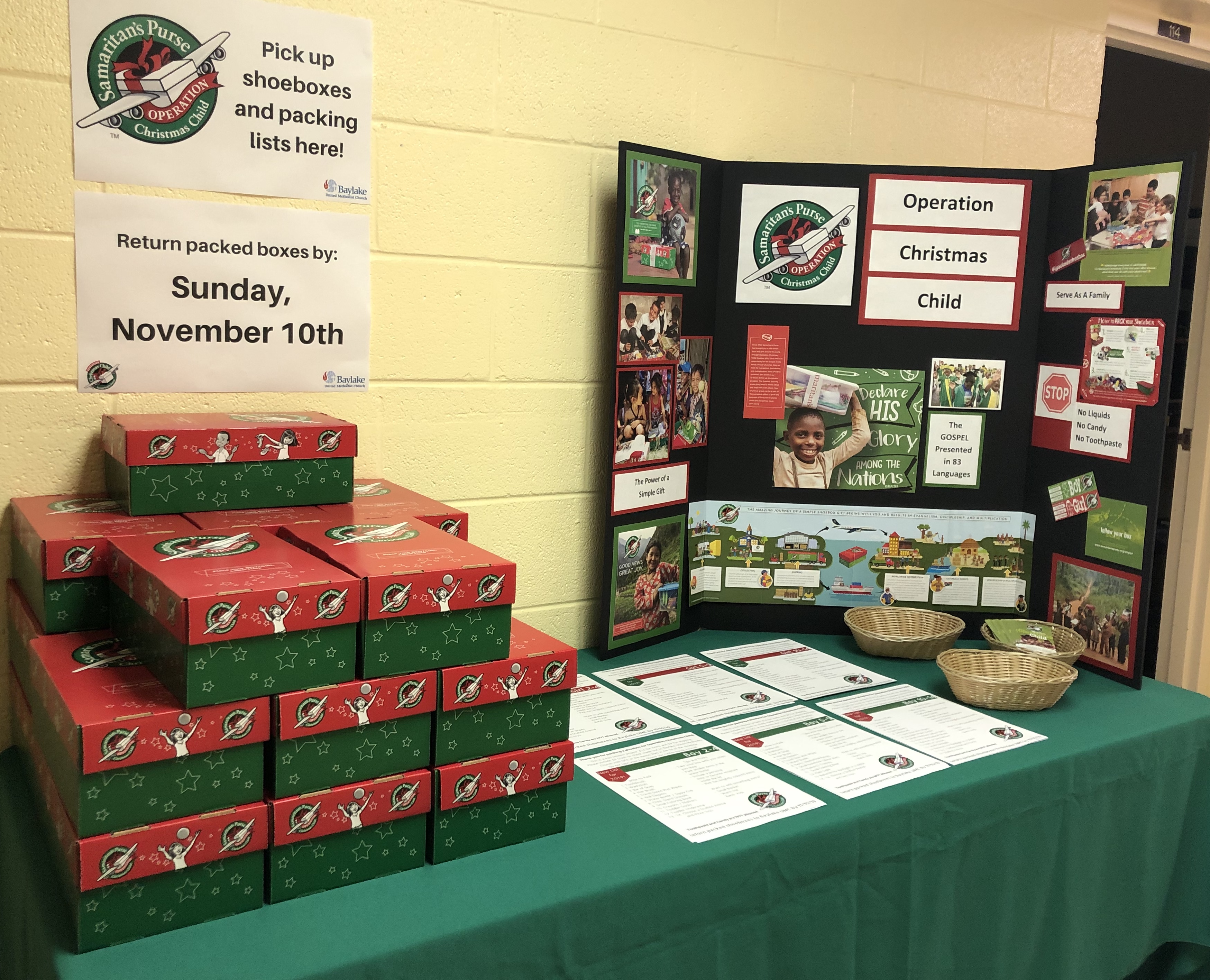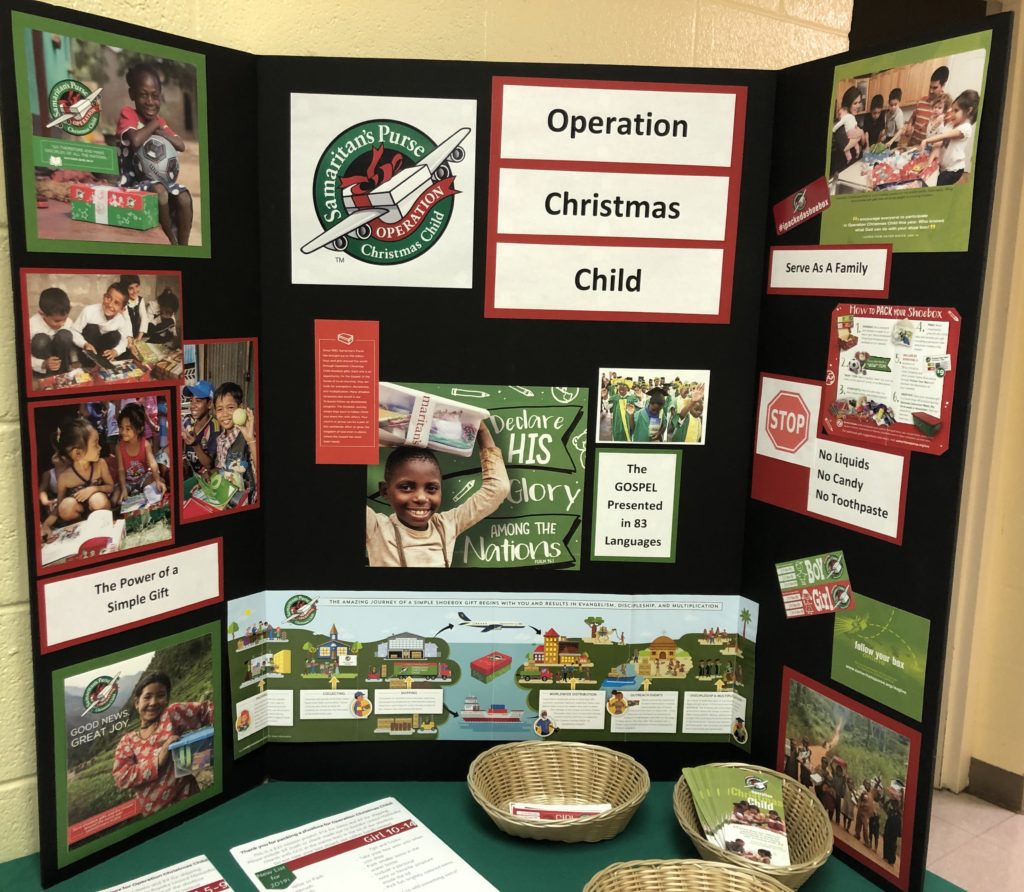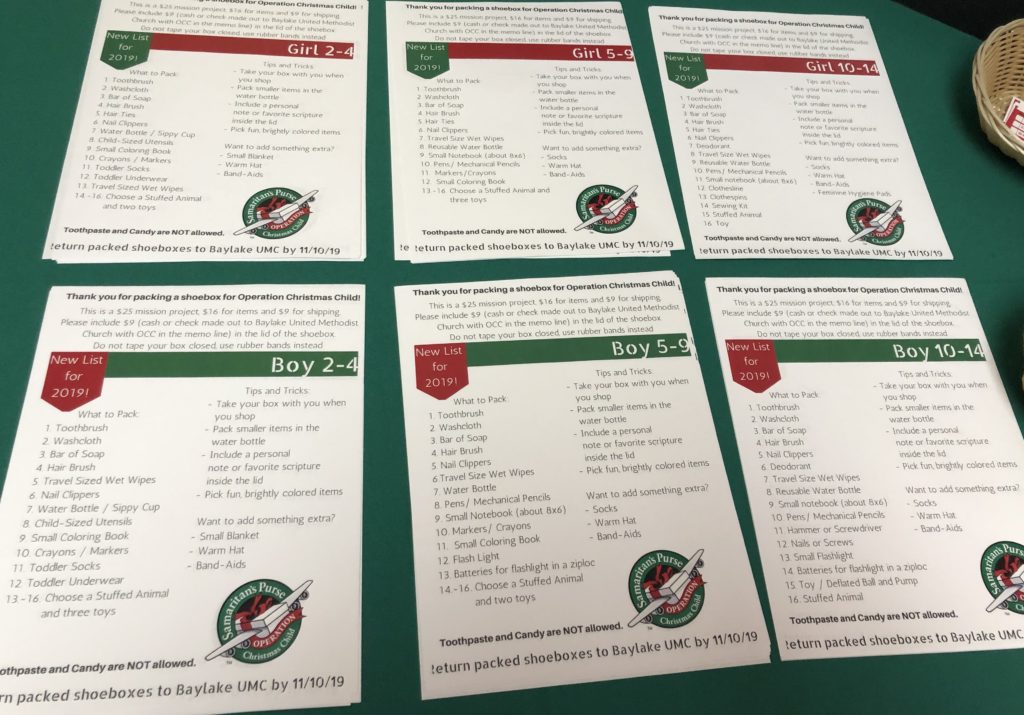 Holiday Food Baskets
Please feel free to pick up a holiday themed cut out that has food items written on it and return it along with the listed food items by November 22, 2019. These food items will be used to provide holiday meals for the children in the Backpack Program at Bayside Elementary School. Thank you so much!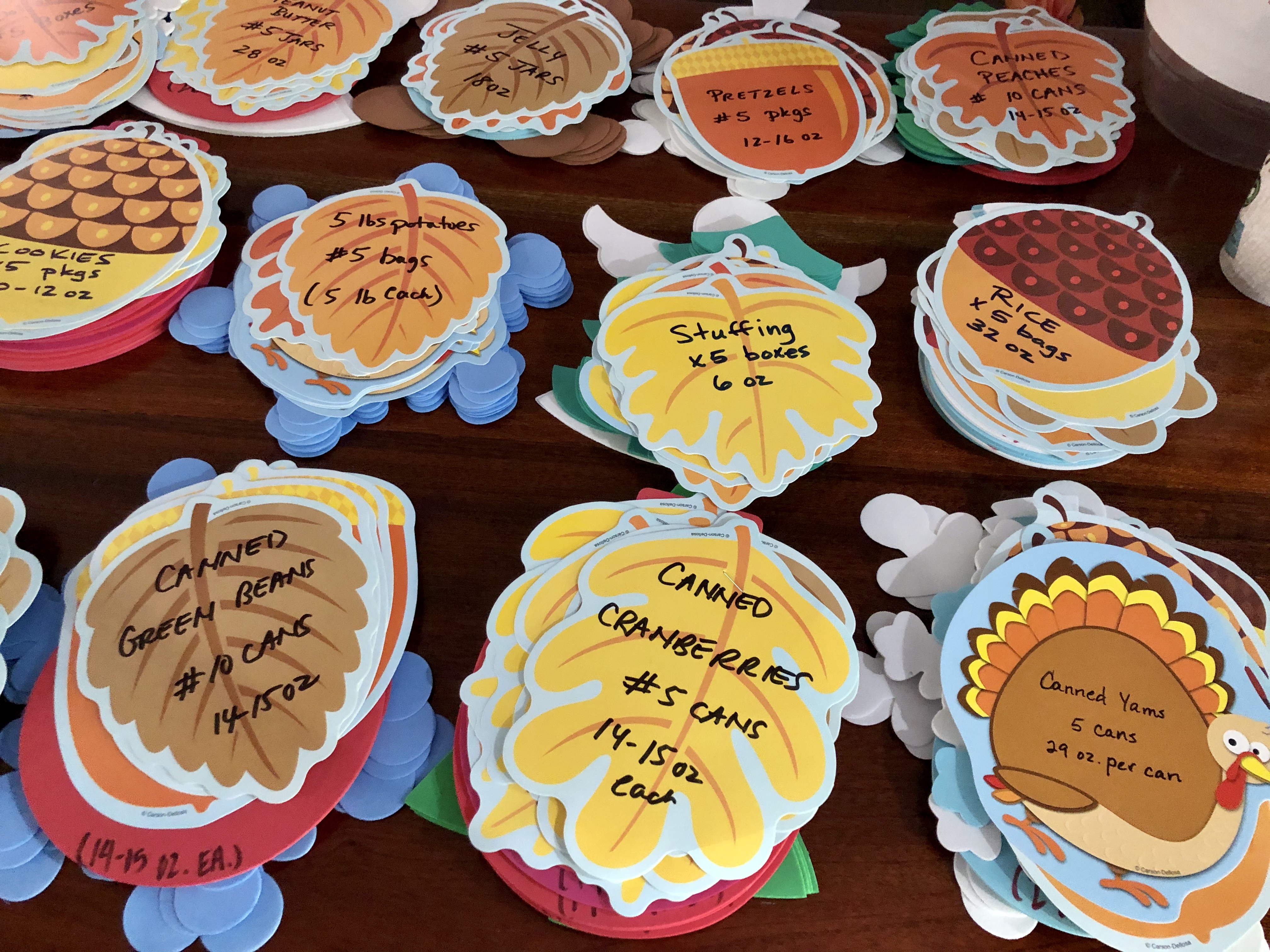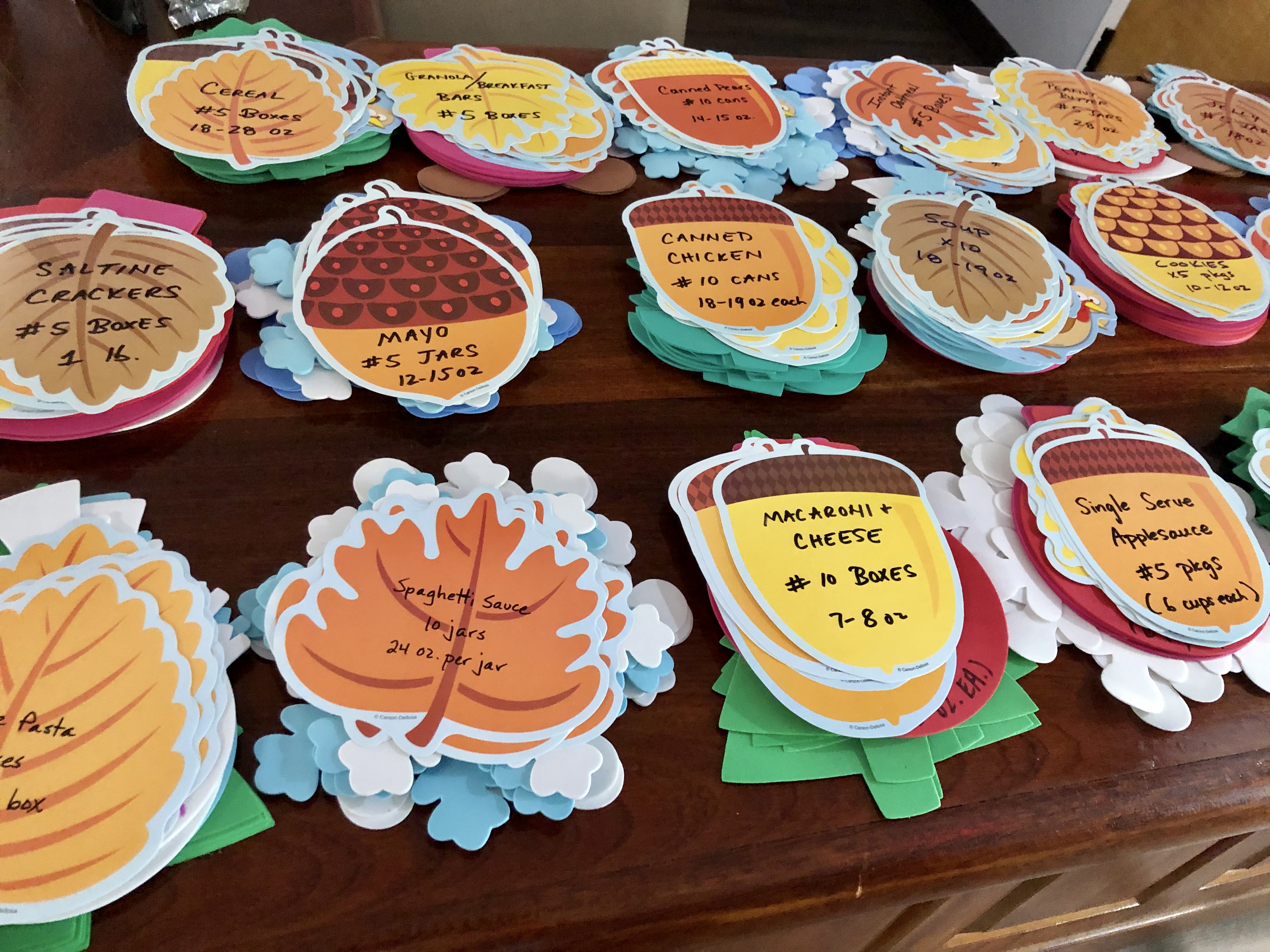 January 30, 2016
The church is trying to restock the pantry with soups after giving everything out for the Christmas Baskets. We want to help.
Please send in a can of soup with your child to be placed in the bucket for the team of your choice. Who will win the Souper Bowl? We will count and let you know. It may not be the same as who wins Super Bowl 50 but I guarantee that the real winners will be the hungry in our community. Feel free to send in as much as you want. Stuffing these ballot boxes is legal. Thank you in advance for your generosity.